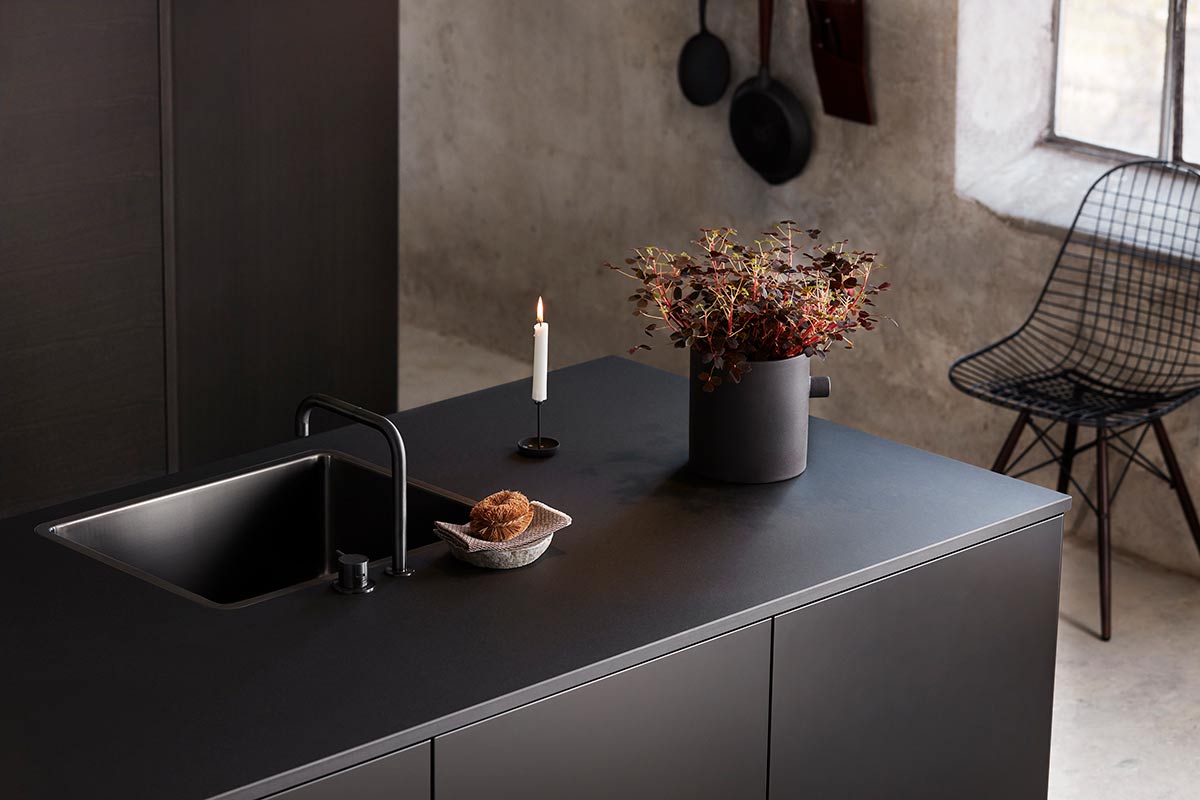 DFI-GEISLER
DFI-Geisler is Scandinavia's leading producer of kitchen worktops. All production takes place in Denmark on the beautiful island in the Limfjord – Mors, from where for decades work tops with personality have been delivered to more than one million kitchens, mainly in Scandinavia.
DFI-Geisler is known for the market's widest range of high quality worktops. Each individual worktop is designed and adapted to perfection according to the customer's individual measurements and wishes. In other words, all worktops from DFI-Geisler are unique. Tailored and completely personal.
There is a strong focus on sustainable operations, innovation and efficient processes. As an important part of the continuous work for climate and environment, life cycle analyzes have been carried out for all product groups. This gives customers the opportunity to compare the environmental impact of the individual materials and thereby provide a better basis for decision-making in the purchasing process from a sustainability perspective.
Head office 
DFI-GEISLER A/S
Industrivej 21
DK-7900 Nykøbing M
Danmark
Contact
Tel: +45 72 312 312
Fax: +45 72 312 412
info@dfi-geisler.com